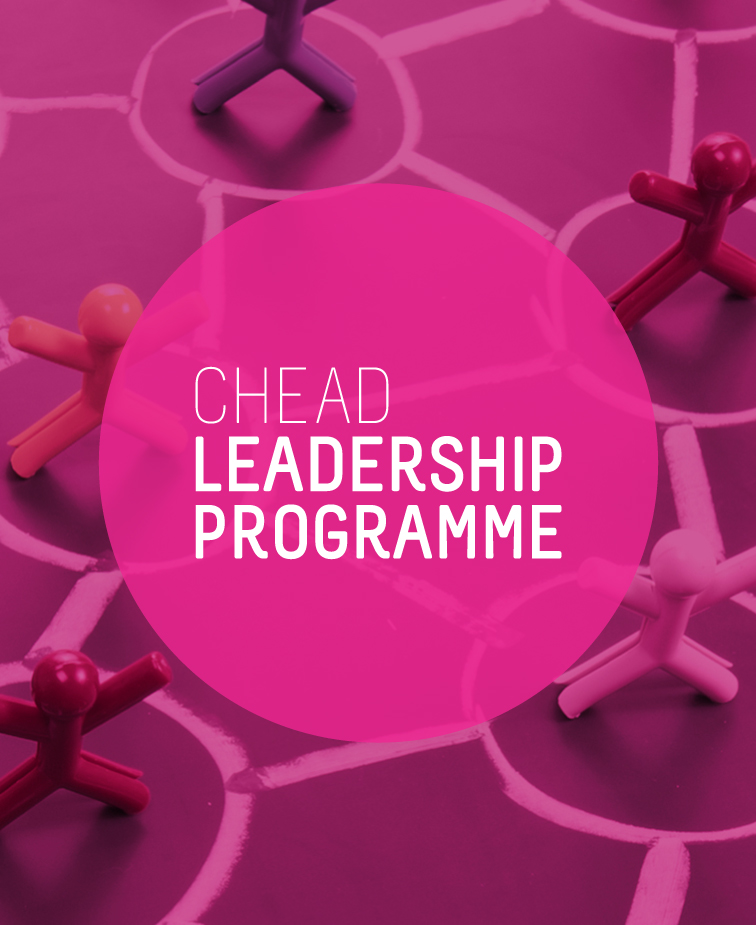 Date
13 Feb 2019
Expired!
Time
10:00 am - 4:30 pm
Cost
£190
Leadership Programme Seminar 4: Aspiring Leaders Toolkit introductory session
Hosted by David McGravie, Head of School of Arts, Deputy Dean of College of Arts, Humanities & Education, Derby University
The seminar will focus on:
Developing advocacy within multi-subject HEI
Influencing and building alliances
Institutional context as influenced by the external environment and current challenges/pressures
HE policy landscape and how this impacts on Executive expectations of its leaders
How aspiring leaders in A and D can be part of the solution through better understanding of the internal and external dynamics
Developing authority and influence
Contributors:
David McGravie – Head of School of Arts & Deputy Dean of College of Arts, Humanities & Education, Derby University
Dr Angela Partington, Associate Dean, Kingston School of Art
Sandra Booth – Director of Policy and External Relations
The CHEAD Leadership Programme of seminars has been running for many years and is intended to support the development of the current and next generation of academic leaders in our sector. It is aimed at people such as Programme Leaders, Associate Deans and Heads of Department who may be seeking to further develop their knowledge and skills, as well as recently appointed Deans or Heads of School. The focus of the seminars is key leadership activities through the lens of our subject disciplines.
Each seminar takes place in a different Higher Education institute, with participants having the advantage of exploring a comparable University, as well as forming a peer network of leaders and managers working in similar positions. The seminars are organized around key presentations usually case studies, as well as workshop sessions and participants are actively encouraged to bring current issues for discussion.
Book your place here