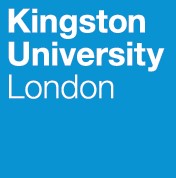 Kingston School of Art has established an exceptional reputation and it has become one the UK's leading art and design educational institutions. The school combines a dedication to professionalism, innovation and experimentation with a commitment to working with its numerous local, national and global partners and collaborators to lead and shape the future of the creative and cultural industries. Kingston School of Art attracts high quality lecturers and researchers to its 'thinking through making' ethos, underpinned by excellent facilities. The next Dean of Kingston School of Art will inherit a strong school with an exciting journey ahead. This is a unique opportunity requiring the delivery of visible leadership and direction both within the School and to the wider creative and cultural sector in the UK and internationally.
The Dean will be at the forefront of ensuring that the school operates as a truly exceptional creative community, inculcating a culture of pride and excitement in all who work there. The Dean will also contribute to the distinctive profile and positioning of the creative disciplines across London and beyond. Candidates will be passionate advocates for the creative arts and industries with strong networks in the creative and cultural sector. This person will deliver a committed focus on the student experience and the delivery of teaching which attracts and retains the very best students and staff. The successful candidate will be a charismatic leader who will build on the School and University's success internally and externally. The Dean is a member of the University Senior Management Team. In that capacity, this person plays an important role in the definition and development of University policy and decision-making at the highest level.
The successful applicant will have an established track record in senior leadership in Higher Education or the Arts, ideally in the creative disciplines we offer. S/he will bring teaching, learning and research management ability, and be comfortable leading across the development and delivery of both strategy and operations. Strong external stakeholder management skills are highly desirable. A skilled ambassador, the successful candidate will bring exceptional interpersonal skills and an enthusiasm for innovation, alongside an understanding or interest in of the current challenges and opportunities within higher education at present.
Salary: Competitive
Saxton Bampfylde Ltd is acting as an employment agency advisor to Kingston University on this appointment. For further information about the role, including details about how to apply, please visit www.saxbam.com/appointments using reference KAWRG. Alternatively telephone +44 (0)20 7227 0880 (during office hours). Applications should be received by noon Thursday 16 April 2020.