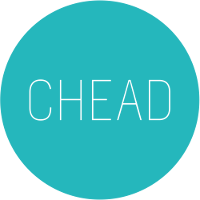 In collaboration with APDIG and The Culture Capital Exchange (TCCE), we are developing a Brexit Manifesto for the art, design and creative media higher education sector. The manifesto will consider how the design sector can respond to the pressures and opportunities that Brexit presents.
Following a series of workshops and open calls for evidence, the manifesto will be launched at Portcullis House, part of the Parliamentary Estate on Monday 11th September 2017, 10:30-12:30 in the presence of key industry individuals and Parliamentarians. We are delighted to announce that the manifesto will be launched with a keynote speech by the  The Rt Hon Matt Hancock MP, Minister of State for Digital and Culture.
This manifesto, funded by CHEAD and over eighty of the UK's leading institutions for creative education, sets out priorities for central government, universities and the private sector that ensures that the creative industries can continue to draw upon the best education and training available to ensure that Britain remains a world leader for art and design.
11:30: Arrival and Registration
11:40: Introduction by Professor Anita Taylor – Dean, Bath School of Art & Design and Chair of CHEAD
11:50: Keynote address by Matt Hancock MP, Minister of State for Culture and Digital
12:10: Remarks by Barry Sheerman MP, Chair of the All Party Design and Innovation Group
12:15: Q&A
12:30: Refreshments and Networking
13:00: Event close
Please note the Creative Industries Federation (CIF) HE/FE Working Group meeting scheduled for 11th September will now be held from 13:30 (not 13:00) at a nearby venue TBC. 
For more information or to book a place, please email Paula Graham-Gazzard