Drivers of Change: Panel discussion
Join our distinguished panel as they discuss key challenges for HE especially for arts, media and design educators. Focusing on issues of political and economic upheaval, creative diversity, social drivers of change, student experience, outcome gaps and future scenarios for hybrid learning. 
This session aims to explore the way forward for art and design higher education practice and pedagogy following the immediacy of the COVID-19 pandemic, BREXIT and Black Lives Matter alongside conventional long-standing drivers of change within political, economic and societal contexts. 
 We will be joined by a panel of experts engaged in teaching, practice, activism, policy making and consultancy. 
 We will ask our panel to give us insights and commentary into key challenges and opportunities from their specific perspectives. 
Themes 
HE policy shifts for higher education and student expectations/inclusion
Brexit and implications for UK's identity, European partnerships, research collaborations, staff and student mobility
Dynamics of change, diversification and transformation
Will change 'stick'?
Dates & times
 17th March 2021
9:15 am – 10:30 am
Amatey Doku
Consultant
Amatey Doku joined Nous Group, an Australian consulting firm with a particular focus on the public sector, as a consultant in August 2019. In that role he has worked with several clients, with a particular interest in those in the Higher Education sector. He previously served for two years as Deputy President of the National Union of Students, taking the lead on Higher Education policy. In that role he co-chaired on a joint project with Universities UK, to address solutions to tackling the awarding gap, which resulted in the #ClosingTheGap report, published April 2019.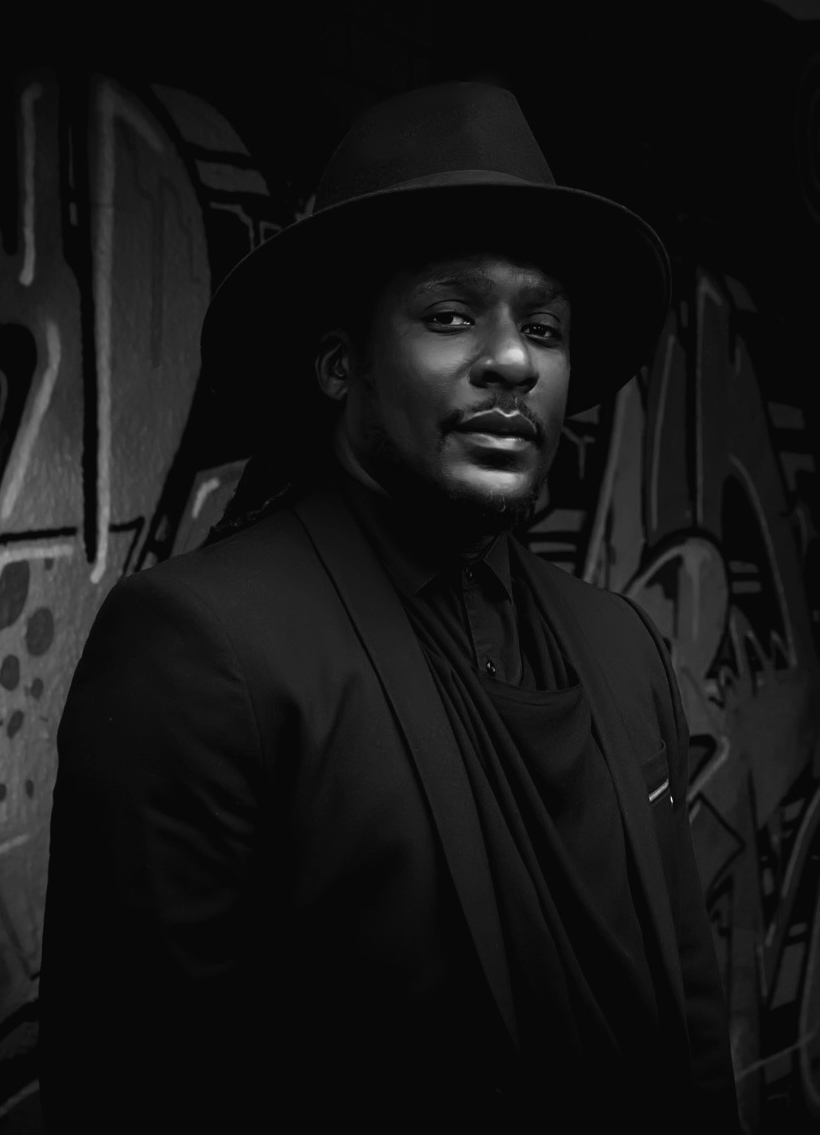 Gavin Douglas
Senior Lecturer
Gavin Douglas is passionate about creating a heightened awareness of the barriers that prevent young people of colour from becoming leading fashion designers within the UK. Douglas has recently become active in researching equality issues within Art and Design Higher Education and works towards producing research informed solutions that contribute towards progressive developments in race equality. 
Gavin sits on the Equality and Inclusion forum at the University of Northampton, is a founding Co-Chair of the universities Global Ethnic Majority (GEM) Staff Network, a Fellow of the Higher Education Academy, a member of Fashion Academics Creating Equality (FACE) and a Graduate Fashion Foundation trustee. Douglas completed an MA in Fashion at Middlesex University where he was awarded the Deans Academic Excellence Award for demonstrating academic and professional excellence. Gavin Douglas is a practicing high-end womenswear fashion designer and a senior university academic.
Maria Hansen
Executive Director, ELIA
Maria Hansen is Executive Director of ELIA, the globally connected European network of Higher Arts Education.  In 2007, she became Managing Director of the Municipal Theater and Concert Hall Philharmonie of Haarlem. After 10 years in Haarlem, she decided to take on a new challenge and made the move to ELIA, becoming only the second Executive Director in the organisation's almost 30 year history. Maria has served many boards and recently joined the Supervisory Board of the Rotterdam Philharmonic Orchestra and the Board of Directors of the Gergiev Festival and is member of the Royal Holland Society of Sciences and Humanities. She has been a member of the International Society for the Performing Arts (ISPA) for more than 20 years and served that organisation as Board and Executive member and congress chair.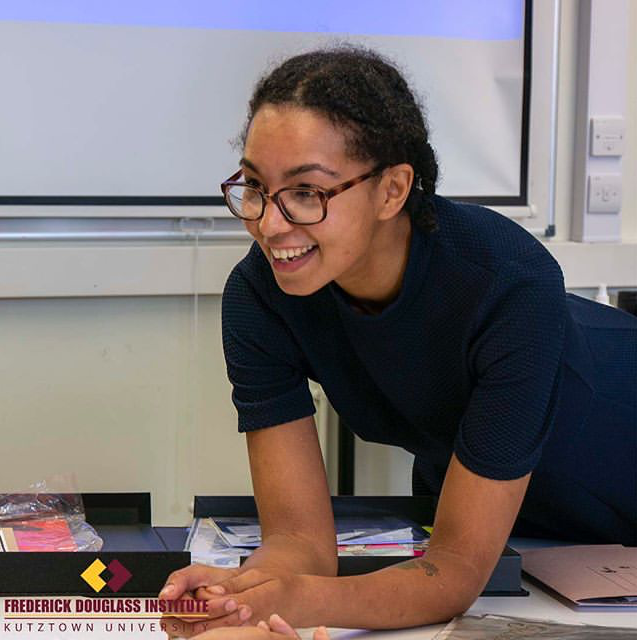 Jade Montserrat
Artist
Jade Montserrat is the recipient of the Stuart Hall Foundation Scholarship which supports her PhD (via MPhil) at IBAR, UCLan, (Race and Representation in Northern Britain in the context of the Black Atlantic: A Creative Practice Project) and the development of her work from her black diasporic perspective in the North of England. She was also awarded one of two Jerwood Student Drawing Prizes in 2017 for No Need for Clothing, a documentary photograph of a drawing installation at Cooper Gallery DJCAD by Jacquetta Clark. Jade's Rainbow Tribe project – a combination of historical and contemporary manifestations of Black Culture from the perspective of the Black Diaspora is central to the ways she is producing a body of work, including No Need For Clothing and its iterations, as well as her performance work Revue.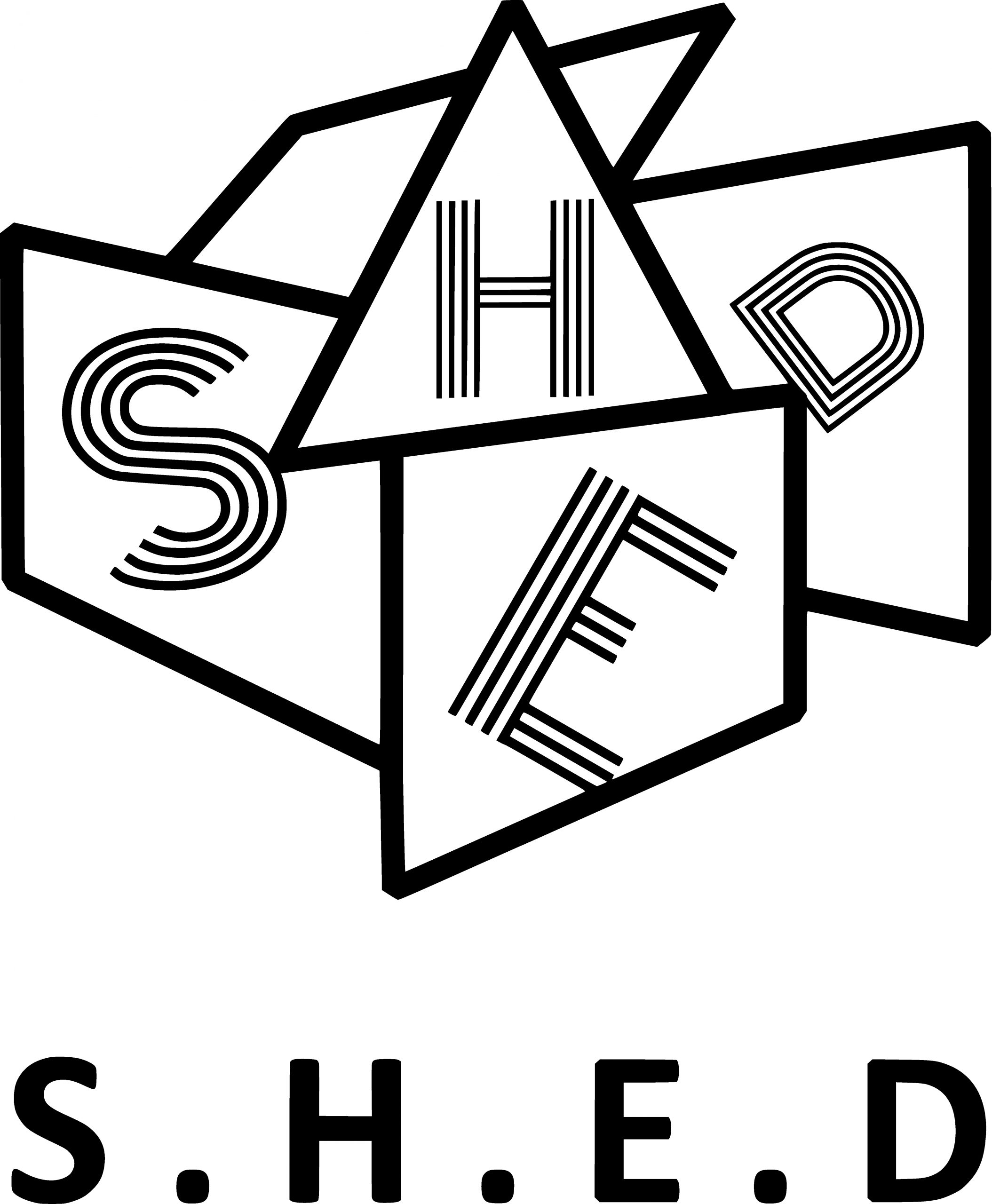 S.H.E.D – Social Higher Education Depot has taken the premise of a garden shed and created a mobile, reconfigurable space for the shedding of preconceptions about people and place. S.H.E.D has over 11 designs, that were developed with the aim of supporting co-creative practice as art-making that invites participation and explores real issues people want to discuss.
 It is positioned as a curatorial, consultation, lab and public space. S.H.E.D combines design and dialogue theory.
Shortlisted for Shed of the Year 'Unexpected Category' 2020
Finalist, Green Gown Awards 'Benefiting Society' Category, 2020
Follow S.H.E.D's work on Twitter @Shed_UK and Dr Jones's research into dialogue at @InDialogueUK.
S.H.E.D is run by:
CEO / Creative Director – Dr Rhiannon Jones
Business Development Director – Dr Victoria Barker
Operations Director – Sarah Webb