Professor Gillian Youngs – Member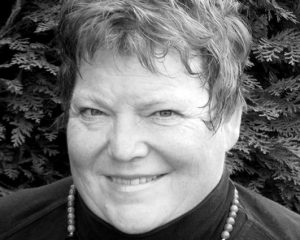 Gillian Youngs has had a portfolio career in journalism, entrepreneurial business, academic teaching and research, and university management roles. She focuses on applied research and knowledge exchange work across policy, business and university sectors, with particular emphasis on creative arts and design as drivers of innovation. Funders of her national and international network activities and projects have included ESRC, AHRC, British Academy, and UNESCO. Gillian's research has been submitted in all RAE's and in the REF including as part of impact, and she served on the REF 2014 Sub-panel 36: Communication, Cultural and Media Studies, Library and Information Management.
Gillian engages in diverse ways with the start-up and investment ecosystems, and recent project work has included contributions to a social enterprise initiative in Rwanda bringing undergraduate students there into working teams with undergraduates from the UK. She is increasingly focusing on inclusive innovation, bringing together her long-standing work on issues of inequality, women and feminist theory, with her interests in entrepreneurialism and start-up culture. Her academic experience has ranged across the US and UK systems and her international work has included a period based in Hong Kong. Current roles include: member of BFI Screen Industry Research and Statistics Advisory Group; high level expert on innovation on the Horizon 2020 Protection and Security Advisory Group at the European Commission; board member Capital Enterprise.