Professor Colin Rhodes – Co-Optee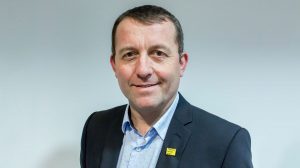 I am Dean of Kingston School of Art, with more than 25 years experience in Higher Education in the UK and Australia, including The University of Sydney and Loughborough University.
I am skilled in Nonprofit Organizations, Art Education, Research Design, Lecturing, Academic Writing, Strategic Planning and Leading Change. I have strong board experience in education and the nonprofit sector.
My research is primarily in the areas of modern and contemporary art and visual culture. I am an acknowledged expert on Expressionism and Surrealism, especially as they relate to their putative artistic and cultural others. My work on self-taught and outsider art is world-renowned. In recent years I have also become increasingly involved in art and disability. I received a BA(Hons) from Goldsmiths University of London, and an MA and PhD from the University of Essex.